Metal Roofing Materials
To create a classic Queensland home that's built to last in the harsh Brisbane weather, look no further than metal roofing. Rollsec provide a range of high quality roofing materials for a longer lasting roof and a better looking home.
From five rib and corrugated roof sheets to insulation and valleys, we will protect your roof on the inside and out. Best of all, our products are made with UniCote Steel, leaders in design, durability and much more.
If you want a long life and a great appearance from your roofing sheets, look no further than corrugated roofing. Adaptable for a wide range of roofing projects, corrugated metal roofing can be used in commercial and residential settings.
When looking for reliable roofing and walling supplies, look no further than five rib. This metal roofing sheet provides a comprehensive solution and is made with UniCote Steel, guaranteeing flexibility, durability and performance.
Quiklok 700 is commonly used for commercial projects and for large roofs that require a low pitch. Rollsec's Quiklok 700 is very easy to install using fixing clips which eliminates the need for visible fixings.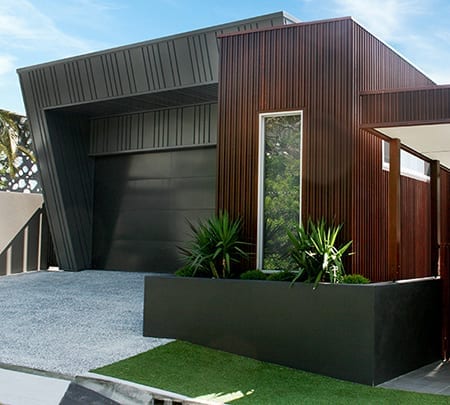 Achieve a modern look for your roofing or walling project with architectural cladding. Talk to our experts about the best applications for architectural cladding today.
This revolutionary technology combines colour steel roofing, the underlying insulation and the ceiling into one product. By integrating these three layers, this innovative product makes for a much more effective roof.
Lightweight, durable and malleable, polycarbonate roof sheeting is available in a range of styles, including five rib and corrugated. You can also choose from a range of great colours to suit your needs. For roofing materials that provide impact resistance and thermal insulation, look no further.
Just like polycarbonate, our fibreglass roofing materials are strong, versatile and translucent. Great for waterproofing and available in a range of styles and sizes, Rollsec can provide fibreglass sheeting that suits your project.
Complete your roof and your home with a wide range of roofing accessories manufactured right here at Rollsec. We can custom design quality solutions for residential and commercial applications.
Get in Touch with Our Roofing Supply Specialists
If you would like to learn more about our roofing materials, simply get in touch with Rollsec today or fill out the form below to get a quote.