Get the perfect look and the best protection for your roofing project in Brisbane. Rollsec can customise flashings to suit your needs, measurements and applications.
Our Range of Roof Flashings
To protect your roof, your home and more, look no further than the custom roof flashings provided by the team at Rollsec. These products offer the utmost protection for your home or commercial project and will also improve the overall appearance of your roof and property, no matter the style.
Our custom range includes aprons, barges, box gutters, parapet capping, and window flashings. If you're not sure what the best option is for you, simply get in touch. Our expert team will be happy to provide advice on everything from functionality to style.
To create a truly iconic home in Brisbane, start from the very top. Whether you're a DIY expert or a tradesman, doing small repairs or a major job, we have the supplies and materials for you. Explore our range and make a purchase today.
See our wall & flashing guide and installation advice.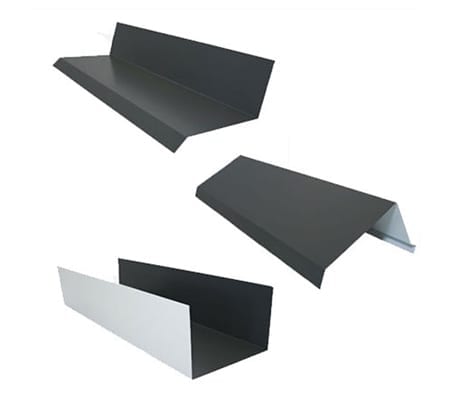 Rollsec can manufacture custom flashings in the size and style you require. This includes both domestic and commercial projects. Rollsec flashings are available in UniCote, Galvanised and speciality metal materials.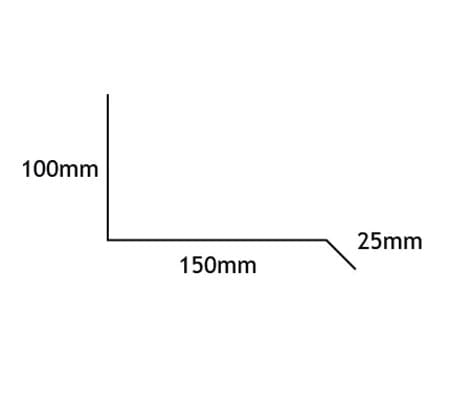 We can custom manufacture apron flashing that is made to suit corrugated roof sheeting. Apron flashing is perfect for preventing water from penetrating into your roof and house.
If you're looking for apron flashing for your five rib roofing, Rollsec has the solution. We can custom cut to any length and provide a wide range of colours and finishes.
Barge roofing provides an elegant design for your roof, which often features a "V-shaped" edge. We provide custom cut barge flashing for corrugated roofing.
Achieve the perfect look and superior protection for your five rib roofing with custom barge flashing. This roof flashing comes in a range of colours, lengths, and custom sizes.
Rollsec also provides feathered barge flashing – otherwise known as Type C barge flashing. Ask us to custom design this flashing for your corrugated roof.
Invest in feathered barge flashing for your five rib roofing from Rollsec. Available in custom sizes and the iconic UniCote colour range, this barge flashing is sure to suit your needs.
Our galvanised window flashing is the perfect way to prevent water entry through your windows. This product is installed above the window for style and protection.
Learn More about Our Custom Roof Flashing
Rollsec is also available to answer your questions about everything from style to functionality. Contact us online or fill in the form below for a free quote.