Corrugated sheeting is a classic and versatile profile that is commonly used in both domestic and commercial buildings. You may be eligible for a discount. Request pricing for competitive rates.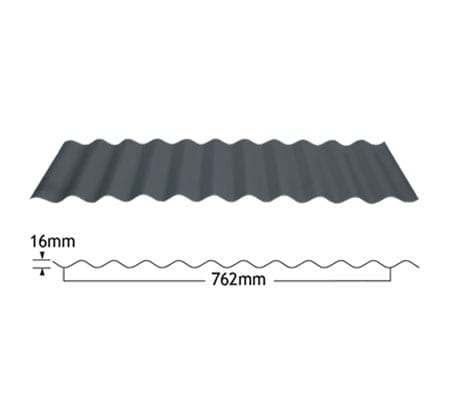 Classic Roofing
Complementary to both traditional and contemporary architecture, corrugated is used for a variety of applications such as roofing, walling and fencing.
Specifications
0.42BMT is commonly used for domestic applications and 0.48BMT is commonly used for industrial applications. Available in a range of UniCote colours as well as UniZinc.
Technical Data
Download our Corrugated Technical Manual for further information on Rollsec Corrugated Sheeting.